Ross Farnell Arts and Cultural Management Consulting
Ross Farnell Cultural Consulting
About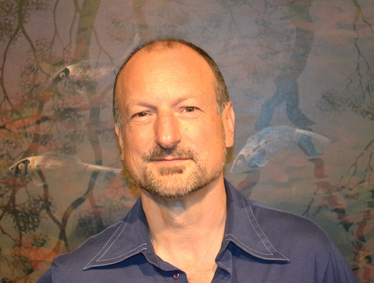 Dr Ross Farnell, Director of
Ross Farnell Cultural Consulting
, brings his passion, creativity and extensive experience to assist the arts sector in achieving outcome-driven solutions - be it in strategic, operational and business management, place-making and facility development, governance and policy, audience engagement, programming or community cultural development.
​He has worked across all levels of government, with the not-for-profit cultural sector, peak industry bodies and registered charities.
​
---
With over 25 years' experience in the arts and cultural sector at the senior executive level he brings a broad scope of hands-on knowledge working with the performing, visual, museum, studio and community arts sub-sectors. Ross has developed and driven a number of major capital works arts infrastructure projects from initial concept and business modelling to consultation, funding and partnerships, design, delivery and operational change.

​He also has extensive community-based grass roots experience working with the community and artists to deliver cultural events and festivals.


​​With a PhD in Cultural Studies and post-graduate qualifications in Arts Management Ross also brings high level research and analytical skills to projects, incorporating his academic grounding. He has tutored in Arts Management at Deakin and lectured in Cultural Studies at Monash Universities.

​

​Leading Burrinja Cultural Centre as Executive Director for over twenty years Ross worked with an independent Board of Management as well as Local and State Government partners. He developed high level skills in strategic and operational management, programming, business, facility and cultural development.
​Burrinja's strategic vision was integrated across the centre's extensive scope of activities: covering a comprehensive performing and visual arts program; partnered community cultural development programs; a vibrant studio artists network; a 400 seat theatre, regional community arts festivals; museum standard collection management; exhibition touring, hospitality, contracted catering services and retail.

​​Ross has built excellent networks through membership of a broad range of peak industry bodies across the sector for many years and has served on a number of industry-related Boards.
Prior to his career in arts management Ross worked on the other side of the coal face as a professional musician; composing, performing, touring and recording. He still writes in his studio and performs live today.
​

QUALIFICATIONS
PhD Arts
Monash University – Melbourne (1998)
Centre for Comparative Literature and Cultural Studies

Graduate Certificate of Arts and Entertainment Management
Deakin University – Melbourne (2003)

B.A. hons (1st Class)
La Trobe University – Melbourne (1994)